The Solid Terrace System consists of self-supporting slat modules by means of which exceptional and tiered constructions can be realized. The FSC hardwood slats are invisibly mounted in a special version of the Streetlock® comb fittings. The spacing between the slats is 8 mm – 0.3". They are suitable for horizontal as well as vertical assembly on a prefab supporting structure.
Streetlife supplies the complete system, which can easily be installed by third parties. Heights are 47, 87 and 126 cm – 19", 34"and 50", lengths are to be determined in consultation.
Upon presentation of a simple sketch with the general dimensions, Streetlife will be happy to give advice and make an attractive, engagement-free price indication.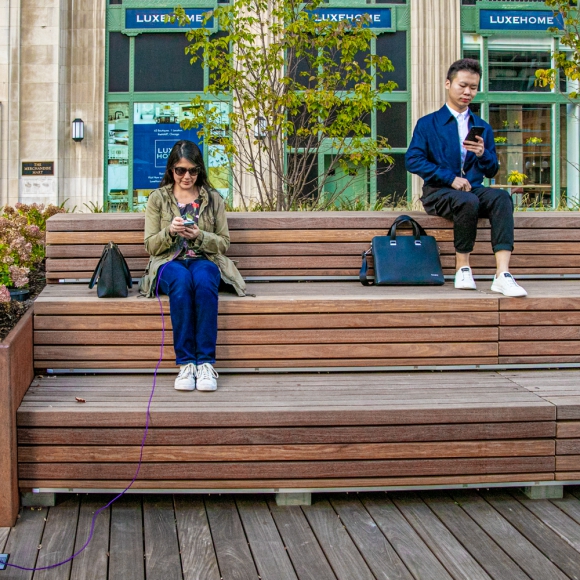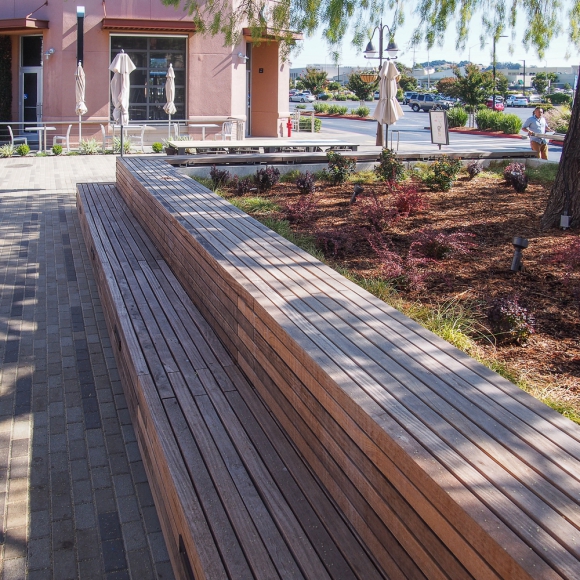 Possibilities and restraints
This product is the most efficiënt in lengths that are a multiple of ca.300 cm