Artdeck® is a galvanized steel grid of 33x33mm - 1"x1" mesh filled with resin-bounded rubber granulate, resulting in a sound- absorbing deck covering. In terms of form, Artdeck® produces a strong graphic image. Artdeck® is very slip-resistant, requires little maintenance and is completely porous. The standard colours are camel and anthracite coloured mixture. Various colours are available on request. Artdeck® is patented.
This product is not available in North America.

Load-bearing properties of Artdeck®:
Streetlife's pedestrian and bicycle bridges have an even load-bearing capacity of 5 kN/m² in line with international norms. With 5 kN/m², the heart-to-heart span is 120cm, with the application of a steel grid with a carrying bar of 4x0,3cm - 2"x0.1" and mesh width of 3,3x3,3cm - 1"x1".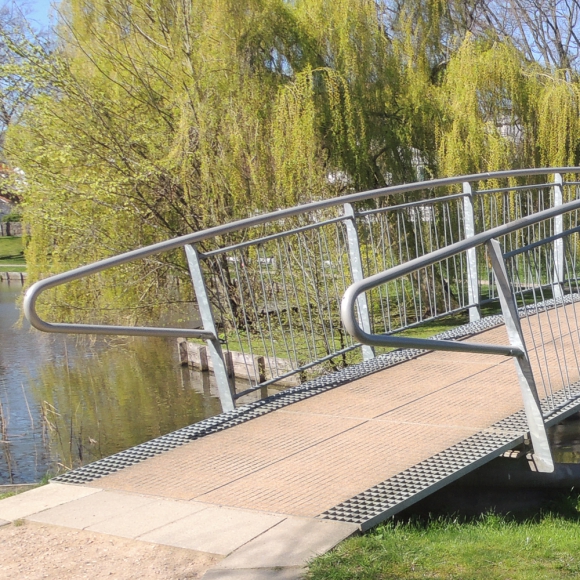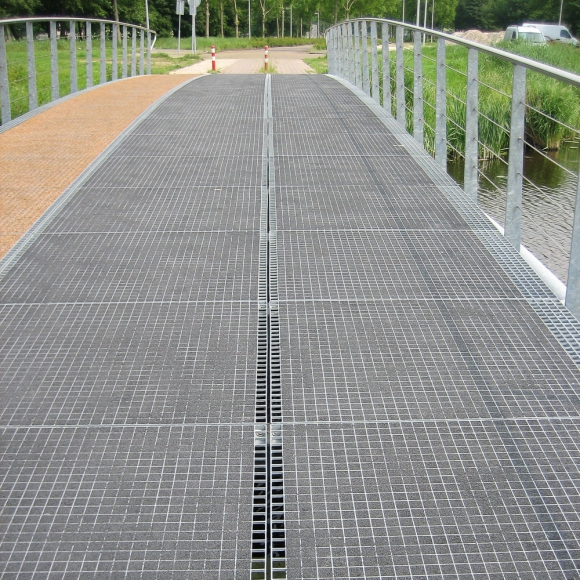 Possibilities and restraints
Artdeck® is delivered in modules of 120x100cm | 47"×39", the thickness is 4cm | 1½"