The Eclipse Shades are a modular system characterised by different infills of the circular elements. The Shades comprise modules of two to five cylinders. Each module is supported by steel cables connected to conical steel pillars.

The circles have a diameter of 66 cm - 26" and a height of 30 cm - 12" and are made from aluminium in a light grey color. As standard, the circles are open but they can also be executed in a closed version, with a planting element or lighting. Each circle can be given a different infill to create a dynamic image.

With these Eclipse Shades, large, expansive spaces are easily upgraded in an integrated fashion.

Products supplied within the North American market are fully manufactured in the USA.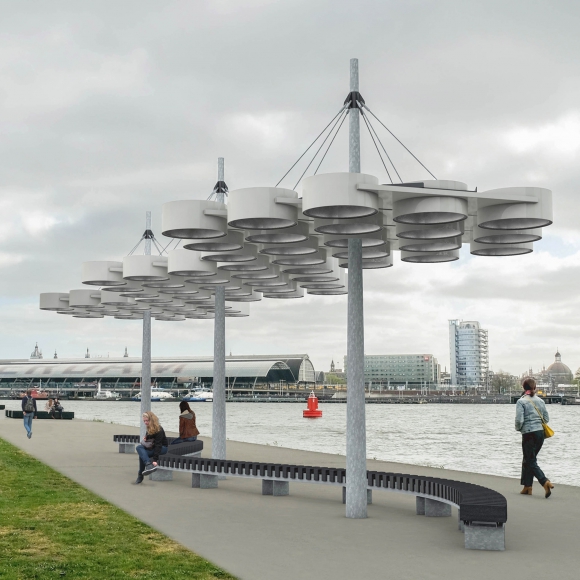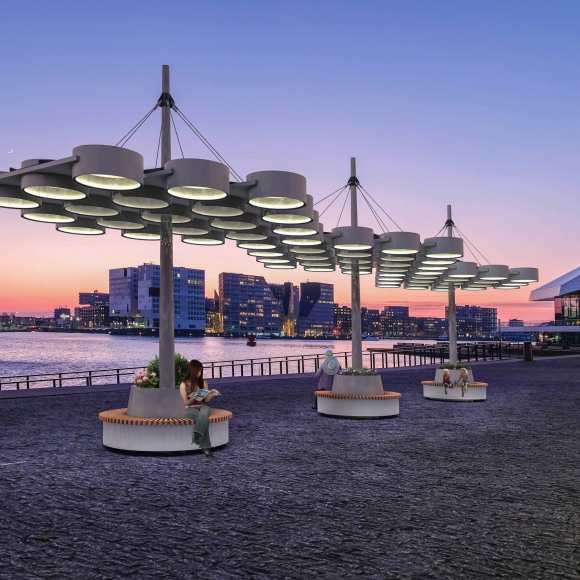 Possibilities and restraints
Available in 4 standard configurations: Single, Linear, Curved, Triangle
Standard height under cylinders 310 cm - 122", total height of pillar 550 cm - 217"
The standard material is galvanised steel (-TH) with powder coated (-PC) aluminum cylinders
The cylinders can optionally be fitted with a planting element or LED lighting