Mobile Green Isles are also available in an Oval shape in which the main volume is divided between two, four or five modules depending on size.

They are moveable plant boxes with integrated hardwood seats. Their basic structure is fabricated from sheet steel. Seating can be installed alongside or at end faces using Solid Topseats made from FSC® hardwood slats (7×7 cm - 2.8"x2.8").

Products supplied within the North American market are fully manufactured in the USA.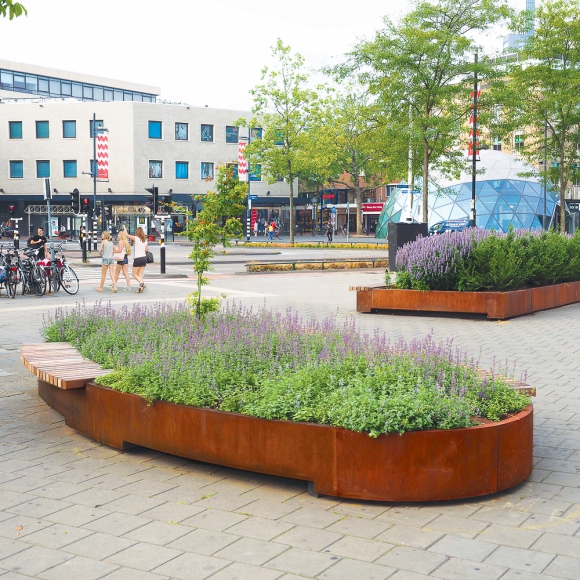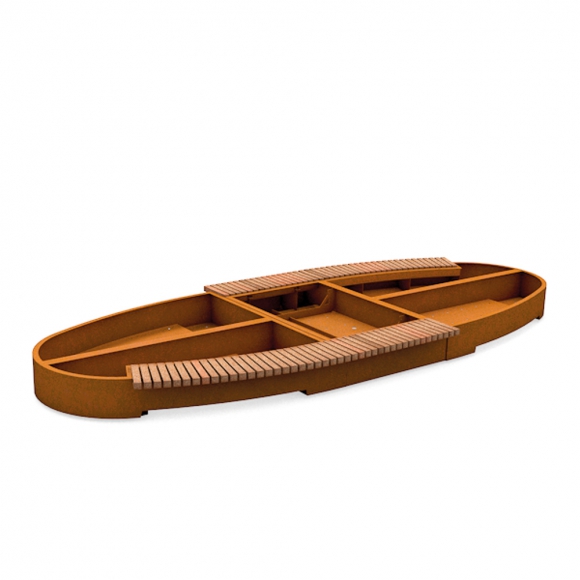 Possibilities and restraints
Standard width of a module is ca.150 cm | 59"
The standard length is ca.300 cm | 118"
The standard material is untreated weathering steel (-CT), optionally at a surcharge finished in a double layer powder coating (-PC)