The Shrubtubs Tree Planters offer a stable base structure for mounting Rough&Ready wall benches and form the basis for the green Rough&Ready benches: Hug a Tubs.

The Hug a Tub configurations remain mobile, making temporary layout variations possible. They are a highly attractive option for councils looking to equip empty squares or concrete decks with green recreational areas. The robust Rough&Ready beams all run in the same direction, which allows for beautiful corner assemblies. The R&R wall benches can be mounted one-sided, double-sided and corner-sided, as well as all around.

Streetlife recommends using the Treetec® Bottom Up system in these stunning tree planters.

Products supplied within the North American market are fully manufactured in the USA.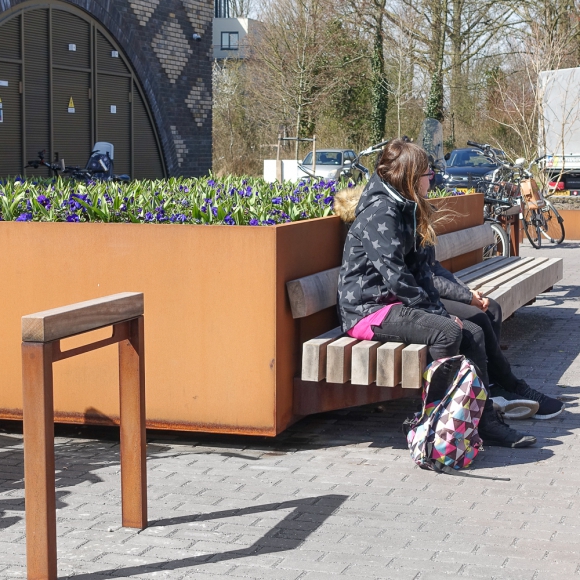 Possibilities and restraints
The tree planter, from which the benches hang, comes in square sizes of 150, 200 or 230 cm | 59", 79" or 91"
Several seating layout available; single sided, double sided, L-shaped, U-shaped or O-shaped seat
Available with an open bottom (-OB version) or a closed bottom. The closed bottom version has drainage holes and 7 cm | 2.8" high forklift provisions
On request the main dimensions of this product can be customized