Solid Bicycle Racks are basic lean-support racks fitted with a sturdy wooden top beam measuring 7x7 cm - 28"x28". They are part of Streetlife's Solid product range. The untreated and sustainable FSC® hardwood prevents damage to the bicycle and creates an inviting image. Streetlife recommends placing the racks 95 cm - 37" apart.

Mounting methods include surface mounting (in concrete slab if necessary) and in-ground mounting into concrete. The racks have an above-ground height of 75 cm - 30".

A slot-shaped opening in the steel strip under the wooden beam allows for bicycles to be secured with a cable or chain lock. The steel strip is available in galvanized or powder-coated options.

Products supplied within the North American market are fully manufactured in the USA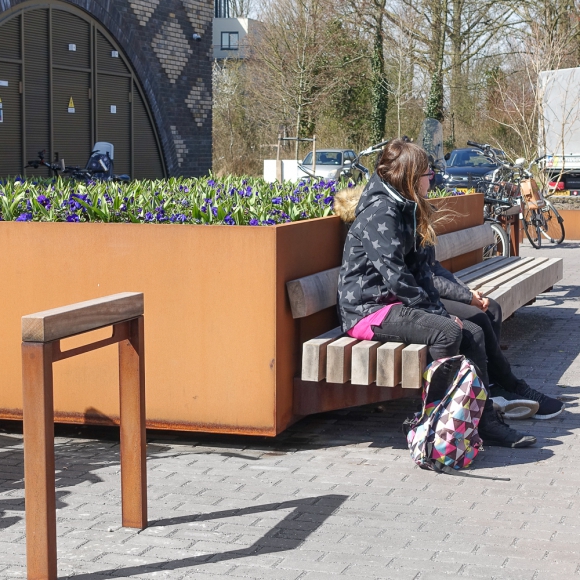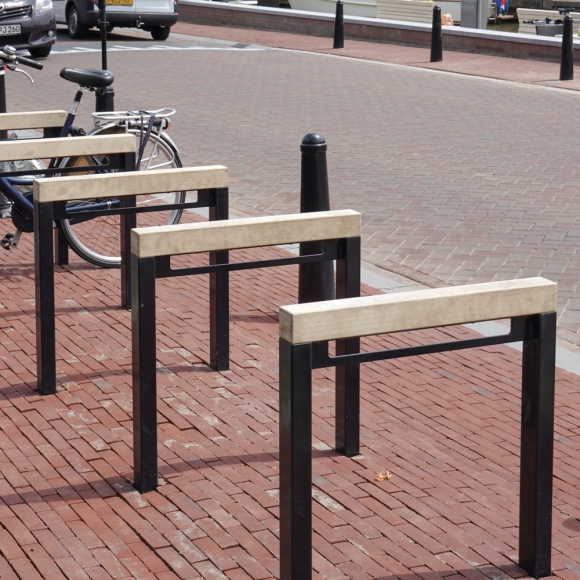 Possibilities and restraints
Standard height of ca.75 cm | 30"
Standard width of ca.70 cm | 28"
The recommended spacing for bicycle racks is 95 cm | 37"
By default in galvanized steel (-TH), optionally steel parts in untreated weathering steel (-CT) or finished in a double layer powder coating (-PC)