Solo Bridges are small pedestrian bridges that are preferably executed with a slight arch. The entire load-bearing deck structure comprises a thick-walled CorTen steel plate: maximum dimensions 3 m - 10 ft wide and 8 m - 26 ft long. After a while, the horizontal CorTen sheet will turn dark brown. As an alternative to CorTen steel, the bridge deck can be finished with Solideck®70 in FSC hardwood or All Black.

The Solo fence is equipped with a stainless steel handrail on the inside (Ø 48 mm - 2"). The vertical posts are 70x70 mm -3"x3" and available in FSC hardwood such as in the Solid range or in recycled black plastic All Black beams. The result is a bridge fence with a distinctly graphic character. The posts are mounted invisibly and remain adjustable after installation.

Products supplied within the North American market are fully manufactured in the USA.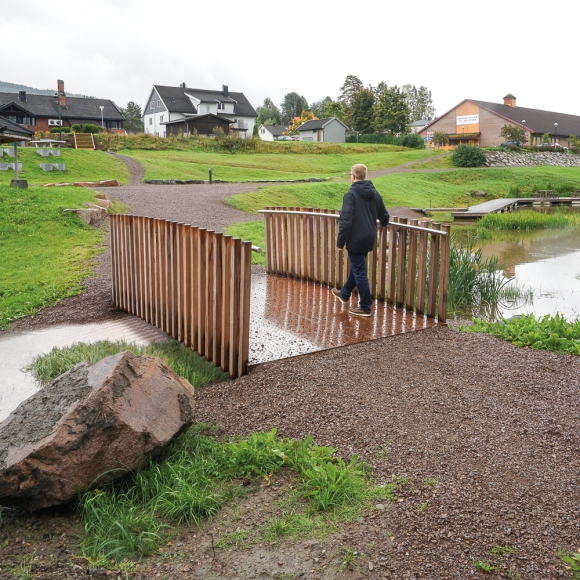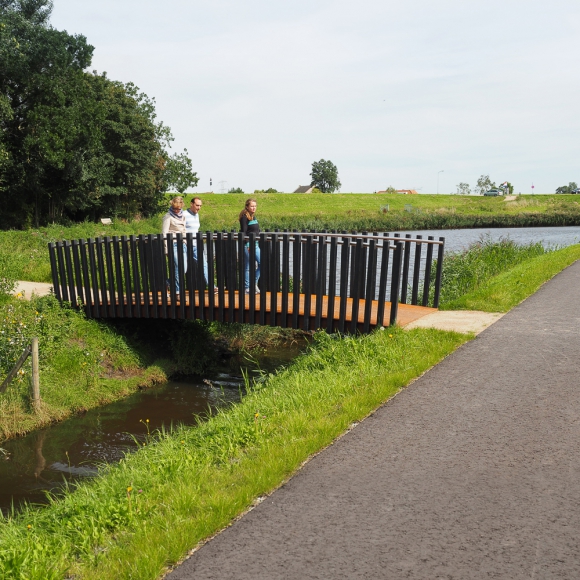 Possibilities and restraints
The maximum length of a single span is ca.8m | 26ft
Available as a flat or an arched bridge
A width of maximum ca. 300 cm | 118" is advised because of the decking material
On request the main dimensions of this product can be customized
Norm bridge: Eurocode + nat annex
Norm fence: NPR-CEN/TR 16949:2016