The X-Table Picnic Set is a sturdy picnic table with diagonal supports. The metal supports extend elegantly to support the 2 long benches. The resulting design is quite striking. Also available as a separate table for use on roof terraces etc.
The tabletop consists of 12 Solid slats (7x7cm - 2.8"x2.8") made of 100% FSC® hardwood. They are attached by flange nuts to the Streetlock® comb system, with a gap width of 8mm. This creates a thick, solid wooden tabletop. The supports are available in galvanized steel or RAL coated. When linked together using a central connection support, the tables measure 470cm in length and can seat up to 16 people.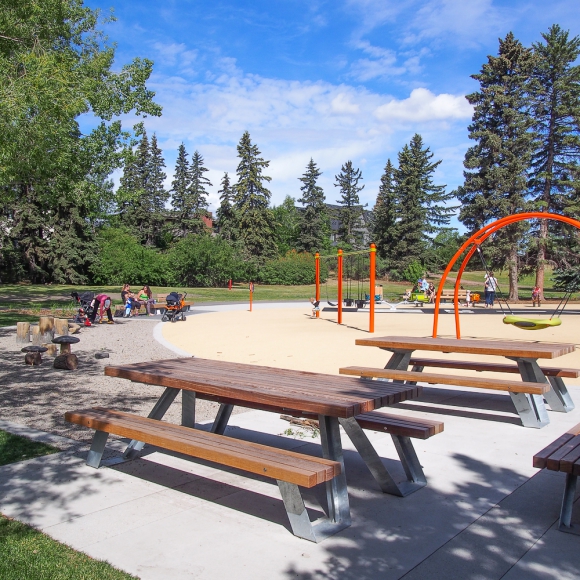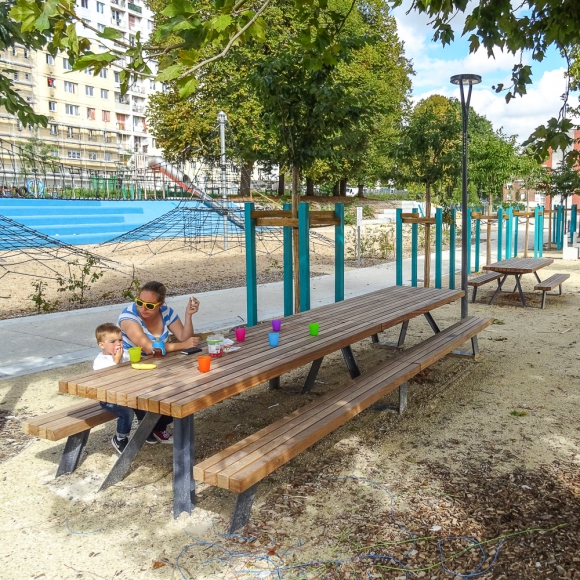 Possibilities and restraints
The standard length is ca.234cm | 92"
Standard table depth is ca.93 cm (12 slats) |36"