Open Pillars are triangular elements with a boisterous pattern and are daringly beautiful. The structure is made from thick-walled CorTen steel and can be optionally powder coated in a RAL-colour. Streetlife also introduced Open Pillars with the Casual Dots pattern, with some of the holes continuing across the corners. Punctuating de contour line creates an enhanced open effect. Several products in the collection feature this pattern.

The Open Pillars are LED-ready. At the bottom, there is space for a terminal box with uplighter. LED lighting transforms the pillars into eye-catching streetscape elements also after dusk. The Open Pillars can be beautifully combined with climbing plants, resulting in a vibrant new greenscape where vertical green may otherwise be difficult to achieve. Open Pillars are anchored to a concrete surface with a triangular base plate.

Products supplied within the North American market are fully manufactured in the USA.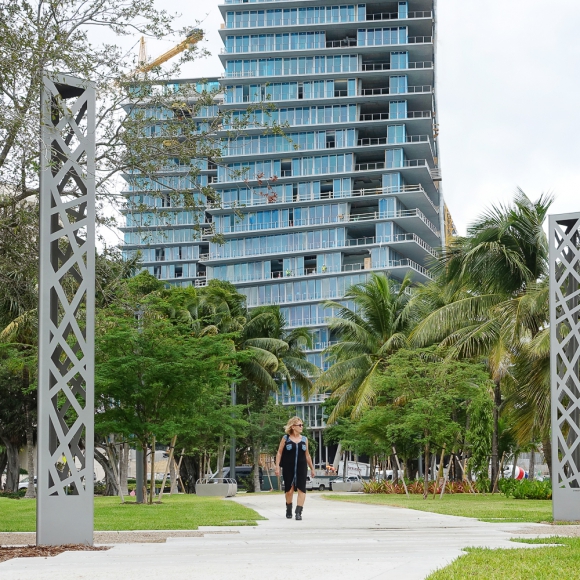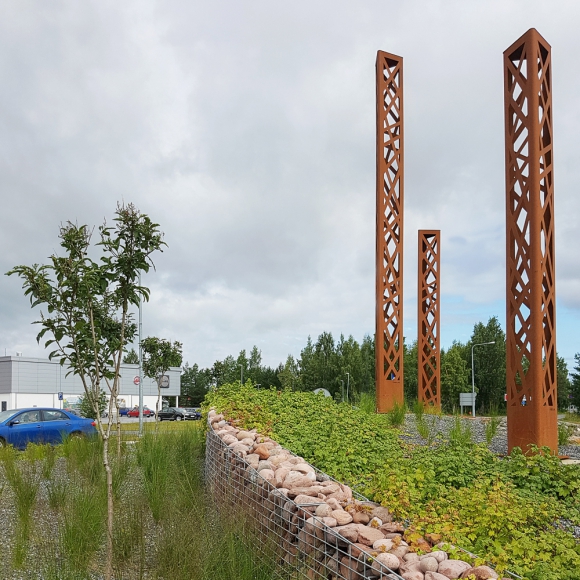 Possibilities and restraints
Available in heights of ca.450 or 600 cm | 177" or 236"
The standard material is untreated weathering steel (-CT), optionally at a surcharge finished in a double layer powder coating (-PC)