The sturdy Rough&Ready (R&R) Loungers are perfect for relaxing in the sun. The R&R beams are mounted using the StreetLock® comb system. Due to an internal structural solution for the back, the comb construction is not visible.

R&R Loungers are available in two versions: XL and XXL. The R&R Loungers are the result of a collaborative effort with James Corner Field Operations, New York.

Dimensions XL version: L=177 cm – 70", W=70 cm – 28"
Dimensions XXL version: L=230 cm – 91", W=90 cm – 35"

Products supplied within the North American market are fully manufactured in the USA.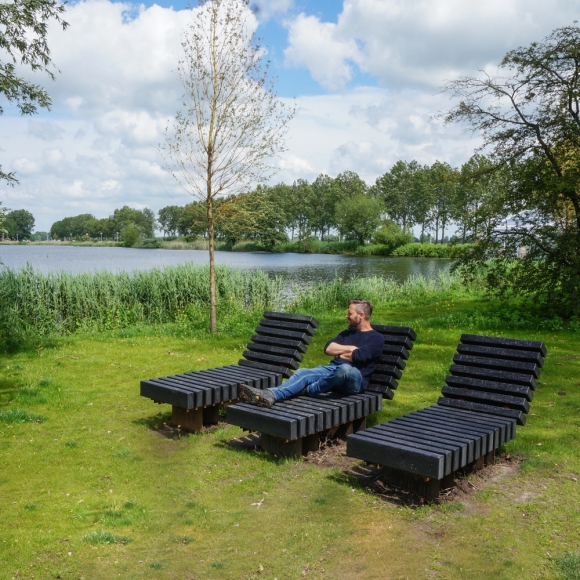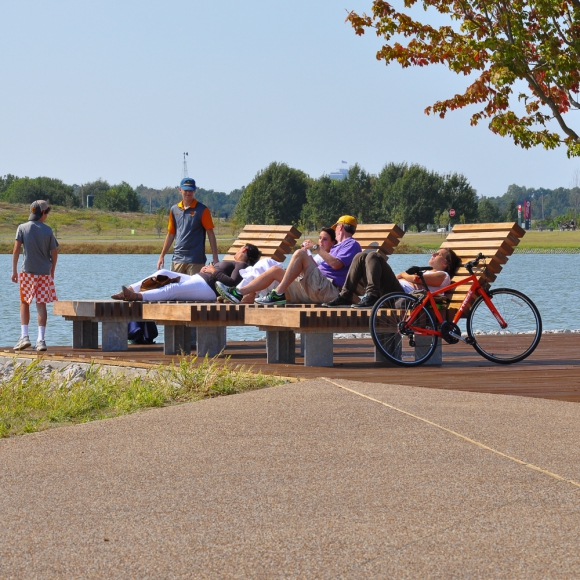 Possibilities and restraints
Standard widths are ca.70 or 90 cm, resp. 180 or 230 cm long