Rough&Ready (R&R) Seat Walls have a continuous substructure, usually comprising CorTen steel. This sheet structure possesses recesses into which the beams are mounted. The transverse R&R beams (50 or 60 cm deep), made from FSC hardwood, are a natural anti-skate solution. R&R back elements and armrests are easy to mount. Both the straight and curved R&R Seat Wall models generally allow customisation.

A basic LED-ready solution is achieved by fitting a LED strip in a channel mounted on the underside of the seating beams. This illuminates the entire support frame. A second LED-ready solution is achieved by fitting LED elements behind the CorTen Seat Wall perforated with a pattern (such as Casual Dots). This creates a romantic playful effect once the sun goes down.

The optional LED strips should be provided and installed by a local electrician.

Products supplied within the North American market are fully manufactured in the USA.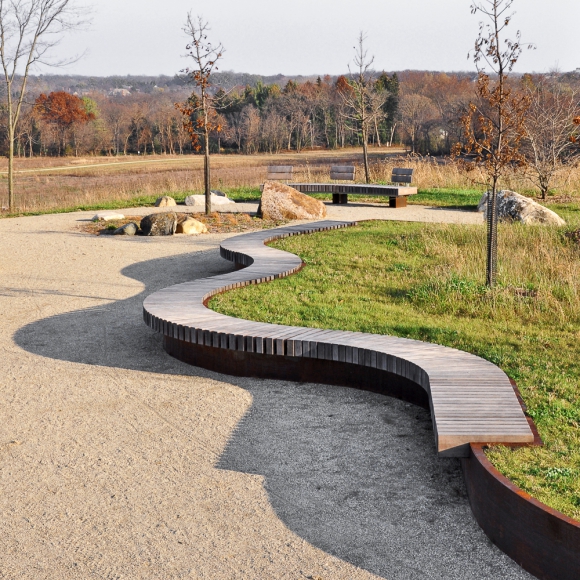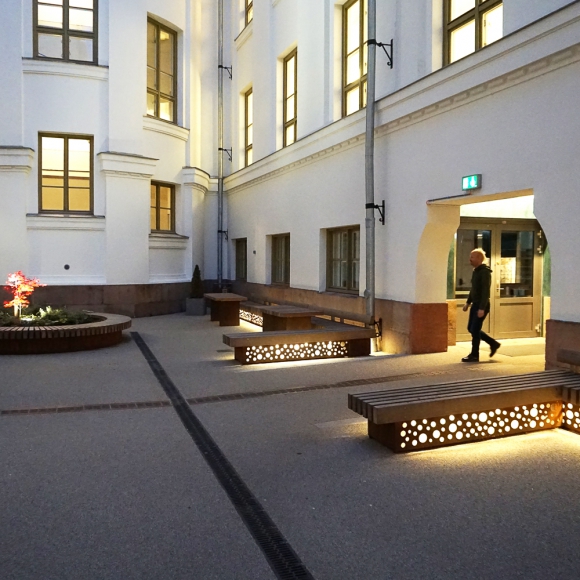 Possibilities and restraints
Available as linear, crosswise or curve models