The Rough&Ready Top Seats are loose seats that can be mounted on a stone, brick or concrete wall of approx. 30 cm - 12" high. The FSC® hardwood beams are robust and locked into stainless- steel Streetlock® comb fittings, which are invisibly embedded in the wall or concrete block.

Three different models are available:

The R&R 5, 6 or 10 Topseats (long, straight seats)

Length: 234 cm or 300 cm - 92" or 118"

The R&R Curved Topseats (curved or circular configurations): Length: modules of 200 cm - 7ft

Width: 50, 60 and 100 cm - 20", 24" or 39"

The R&R Between Seats with an extremely robust frame.

Length: modules of 200 cm - 7ft
Width: 60 cm - 24"

Products supplied within the North American market are fully manufactured in the USA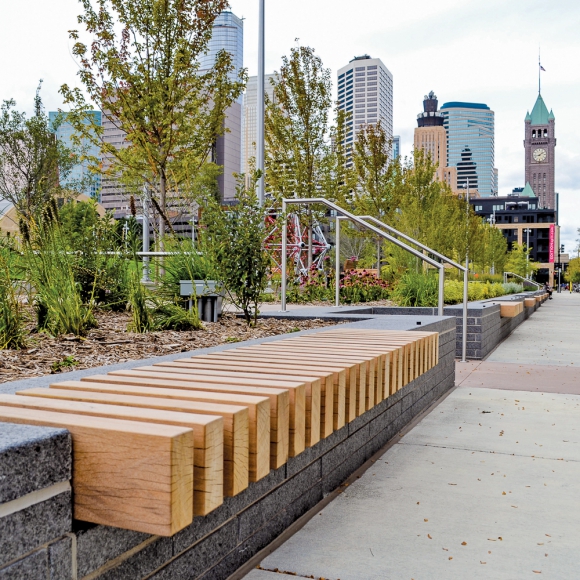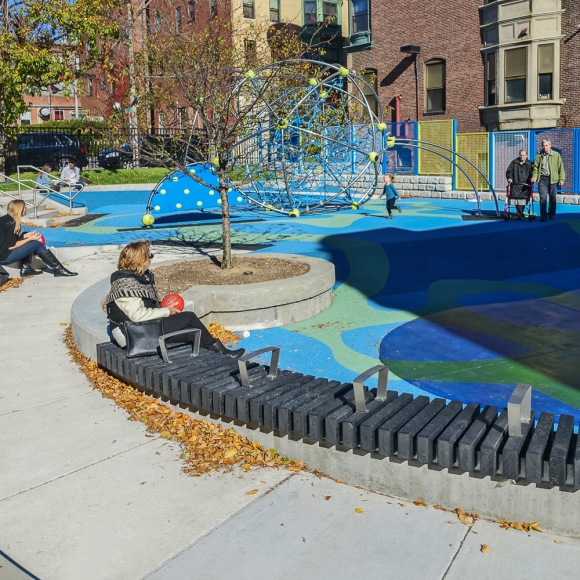 Possibilities and restraints
Available as linear, crosswise or curve models
To be mounted on a separate substructure
Also available in All Black composite material (-AB, max. beams length 250 cm | 98")