The long Solid Staple Picnic Sets have crosswise Solid slats of 7x7 cm – 2.8"x2.8" on a powder coated steel base. At 300 cm – 118" the table length is oversized in comparison to the 200 cm – 79" benches which makes it easy to sit down. The design is distinctive and very detailed.

These picnic sets are available in multi-coloured FSC hardwood as well as in sustainable Cloudy Grey. This Cloudy Grey material consist of 50% recycled LPPE plastics combined with 50% recycled textile fibres and remnants Colour, texture and composition may vary in North America due to local production processes. Air inclusions on the top side of the Cloudy Grey slats are a unique feature of the manufacturing process and should not be considered a flaw. The grey marbled appearance has its own unique character and pricewise the picnic set in Cloudy Grey is an interesting option!

Table dimensions: 250/300/350 x 78 cm – 98"/118"/138" x 31"
Bench dimensions: 200/300 x 50 cm – 80"/118" x 19"

Products supplied within the North American market are fully manufactured in the USA.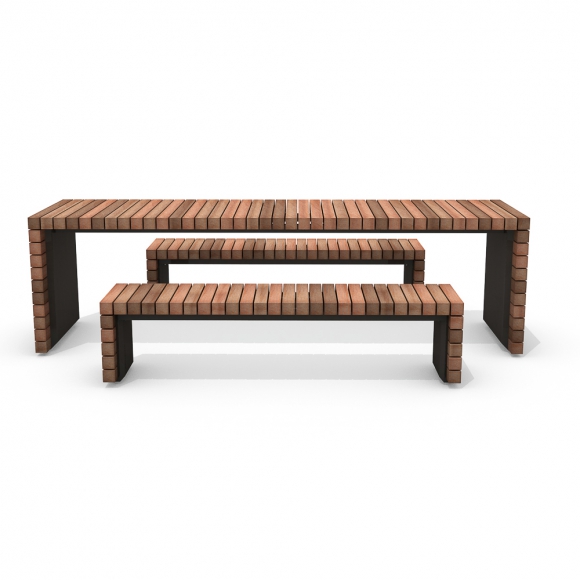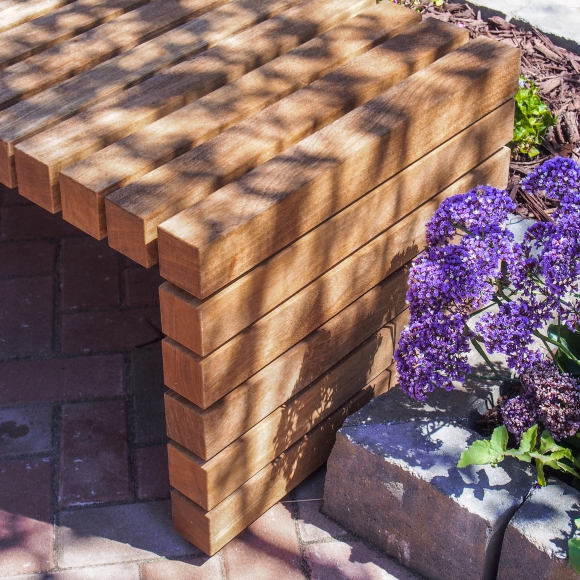 Possibilities and restraints
Available in standard lengths ca.250, 300 or 350 cm | 98",118" or 138"
Standard table depth is ca.80 cm | 31"