The Drifter Benches are made of reclaimed mooring posts of 30x30 cm -12"x12", recovered from local water infrastructure.
The 30- to 40-year-old tropical hardwood is certified FSC® Recycled 100% wood. These benches are an example of the circular economy, with a unique rustic look that appeals to the imagination.
There are Drifters Benches with one or two slats (L1/L2).

The extraordinary density of the tropical hardwood make the beams and the entire bench massively heavy. Because of the nature of the recycled material, deviations in size and irregularities cannot be avoided. The supports are made of heavy gauge CorTen or hot-dip galvanized steel.

In North America the length of this product is restricted to 300cm | 118".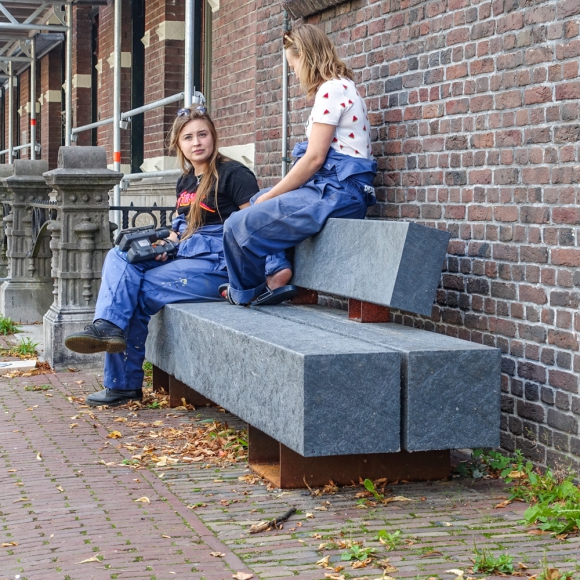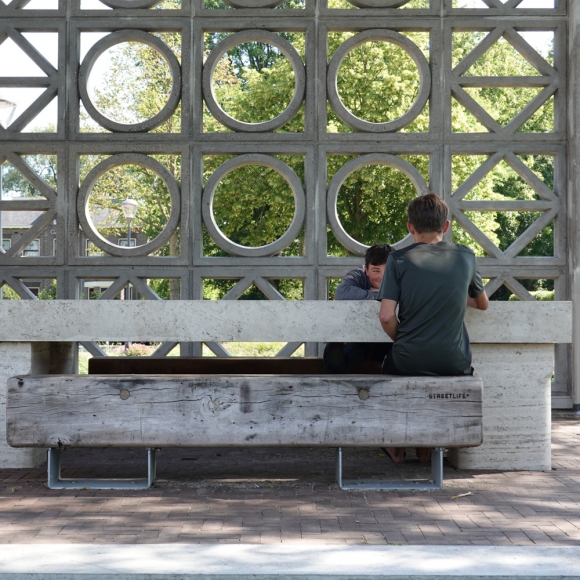 Possibilities and restraints
Available in standard lengths ca.120, 200,300, 400 or 500 cm (in North America only 200 or 300 cm | 79 | 118")
Standard seating depths are ca.30 cm (1 beam) or 62 cm (2 beams)
A separate backrest of 120 or 180 cm long is optionally available
By default finished in galvanised steel (-TH), optionally steel parts in untreated weathering steel (-CT) or finished in a double layer powder coating (-PC)