The Drifter Series uses FSC 100% Certified wood, which is a residual product from virgin wood processing. These benches have an unique rustic look that appeals to the imagination. The benches are virtually indestructible and blend well in any environment. Drifter Benches can also be made from a sustainable wood-free alternative: Lava Grey. A 3 m – 118" long L2 Drifter Bench in this material contains recycled plastic waste produced by 15 households in a single year.
There are Drifters Benches with one or two slats (L1/L2).
The supports are made from thick-walled CorTen or hot-dip galvanised steel, optionally powder coated in a RAL colour. Dimensional deviations and irregularities in the wood are unavoidable and are an integral part of the recycling process.
Length hardwood (EU): 120, 200, 300, 400 and 500 cm
Length hardwood (North America): 200, 300 cm - 79" or 118"
Length Lava Grey: 120, 200 and 300 cm - 47", 79" or 118"
Products supplied within the North American market are fully manufactured in the USA.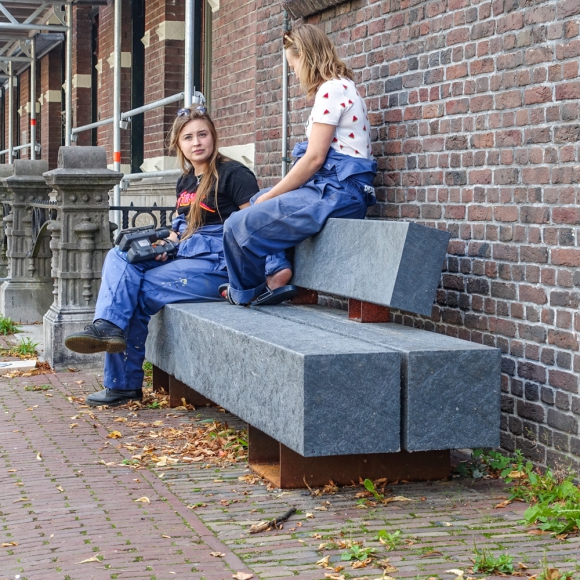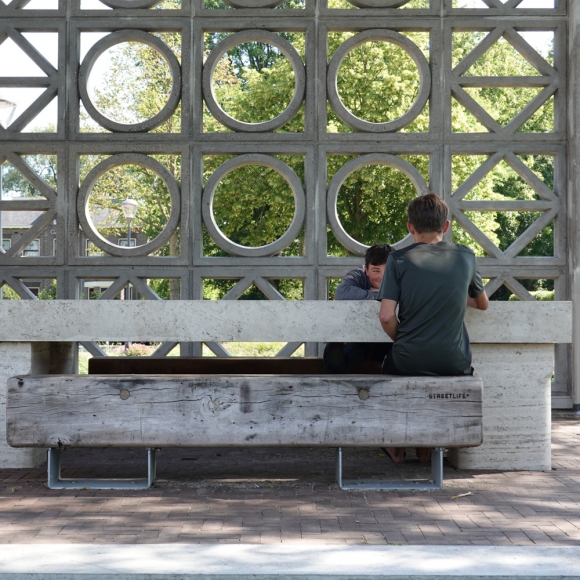 Possibilities and restraints
Available in standard lengths ca.200 or 300 cm | 79" or 118"
Lava Grey available in standard lengths of ca.120, 200 or 300 cm | 47", 79" or 118"
Standard seating depths are ca.30 cm (1 beam) or 62 cm (2 beams) | 12 or 24"
A separate backrest of 120 or 180 cm | 47 or 71" long is optionally available
By default in galvanized steel (-TH), optionally steel parts in untreated weathering steel (-CT) or finished in a double layer powder coating (-PC)