High Country Bridges High have a flat, no-nonsense design. The characteristic Rough&Ready beam (7x15 cm - 2.8"x5.9") rests on industrial hot-dip galvanised posts. The beam is made from FSC hardwood or the TWIN material All Black. Stainless steel cables are spanned in parallel underneath the beam to retain a sleek profile. A mesh of stainless steel cables is also possible. The posts can also be executed in a powder coated steel in a RAL colour or CorTen steel for a warmer appearance.

The bridges have a basic, profile-bearing structure that can optionally be covered. A Country Bridge High comes with four stainless steel cables as standard. Cables can be added to ensure the passage width complies with local guidelines.

Products supplied within the North American market are fully manufactured in the USA.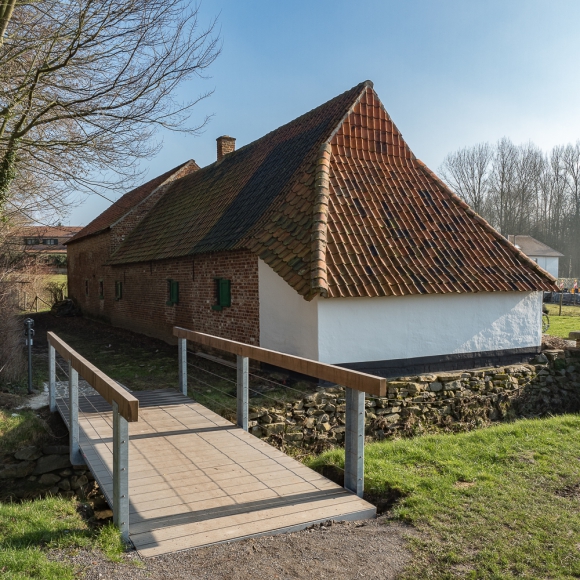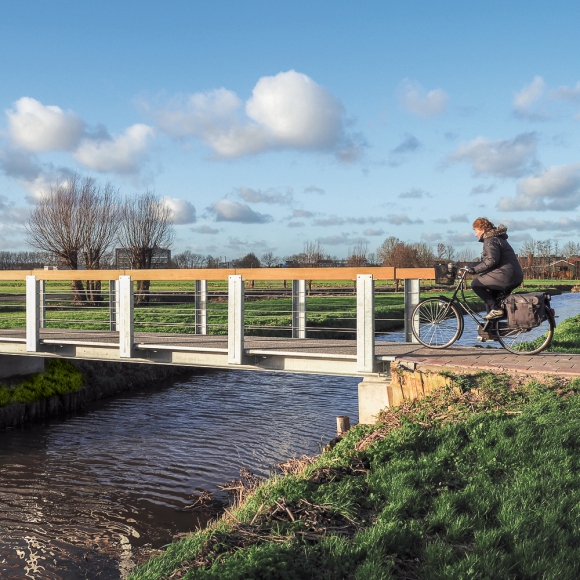 Possibilities and restraints
The maximum length of a single span is ca.12m | 39ft
Only available as a flat bridge
A width of maximum ca. 300 cm | 118" is advised because of the decking material
On request the main dimensions of this product can be customized
Norm bridge: Eurocode + nat annex
Norm fence: NPR-CEN/TR 16949:2016