Country Bridges Low have a functional design and blend easily into their surroundings. Although understated, their detailing is beautifully executed. The 30 cm low balustrade is fitted with a Rough&Ready beam (7x15 cm - 2.8"x5.9") in FSC hardwood or the All Black TWIN material, which makes the bridge part of the Rough&Ready Range.

The posts and structure can be executed in a powder coated steel in RAL colour or CorTen steel for a warmer appearance. The bridges have a basic profile-bearing structure which can be optionally covered for a sleek, clean look.

Country Bridges Low are rural bridges for small spans in open landscapes and park environments.

Products supplied within the North American market are fully manufactured in the USA.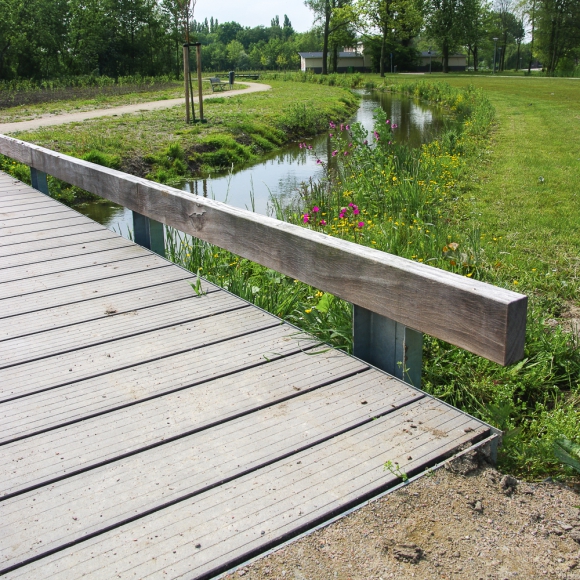 Possibilities and restraints
The maximum length of a single span is ca.12m | 39ft
Only available as a flat bridge
A width of maximum ca. 300 cm | 118" is advised because of the decking material
On request the main dimensions of this product can be customized
Norm bridge: Eurocode + nat annex
Norm fence: NPR-CEN/TR 16949:2016