Rough&Ready (R&R) Basic Planters consist of a metal structure, finished with solid R&R hardwood beams measuring 7x15 cm – 3"x6" along the top and bottom edges. These beams are made from wood or black recycled plastic (All Black). The R&R beams are combined with a galvanised, CorTen or RAL coated steel construction. These R&R Basic Planters can be optionally fitted with the Treetec® Bottom Up system.

The R&R Basic Planter is part of the Rough&Ready Range, which comprises more than 40 products. The coherence of the various Rough&Ready products is unprecedented, in part due to the use of a single, substantial modular wood size of 7x15 cm – 3"x6", rigourous spacing and consistent detailing. Rough&Ready is sturdy and robust, uses sustainable materials and creates a contemporary appearance.

Products supplied within the North American market are fully manufactured in the USA.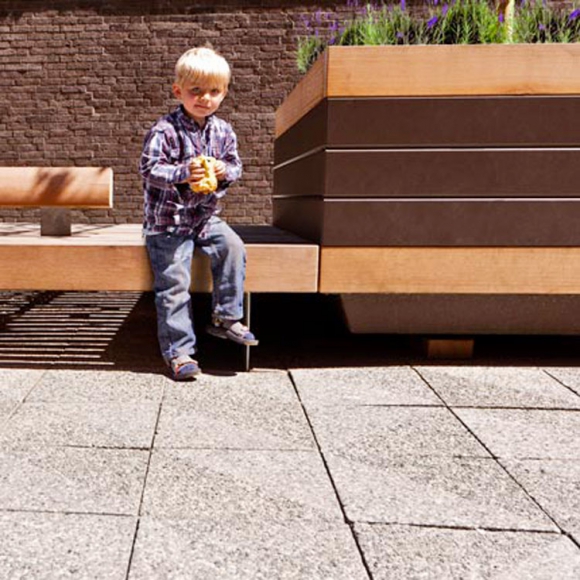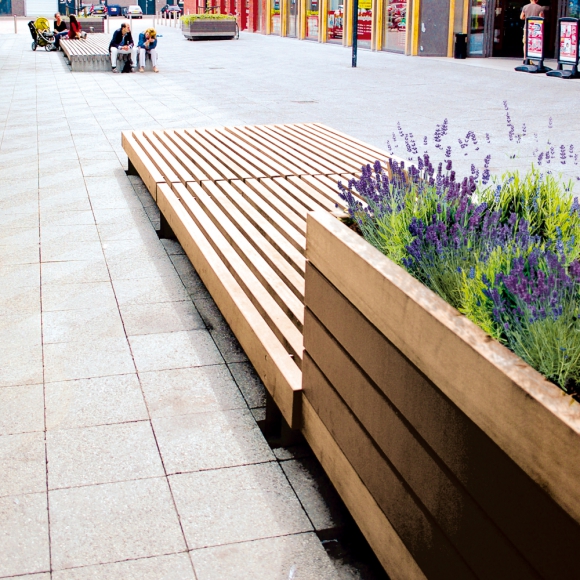 Possibilities and restraints
Available in square sizes of ca.150, 170, 200 or 240 cm | 59", 67", 79" or 94"