Solid slats have been placed vertically on the Solid Tree Planters. The FSC® hardwood Solid slats (7x7cm - 3"x3") form a robust, characteristic edge on the top end of the tub. The Tree Tubs are part of the Solid product range and therefore combine well with other Solid products. The facilities for the Treetec® Bottom Up System have been beautifully integrated in the composite inner tub. Available in round and square designs up to an impressive dimension of 250x250cm - 98"x98" with a substrate volume of approximately 4m³ - 141 cu ft.

Streetlife recommends using the Treetec® Bottom Up system in these stunning tree planters.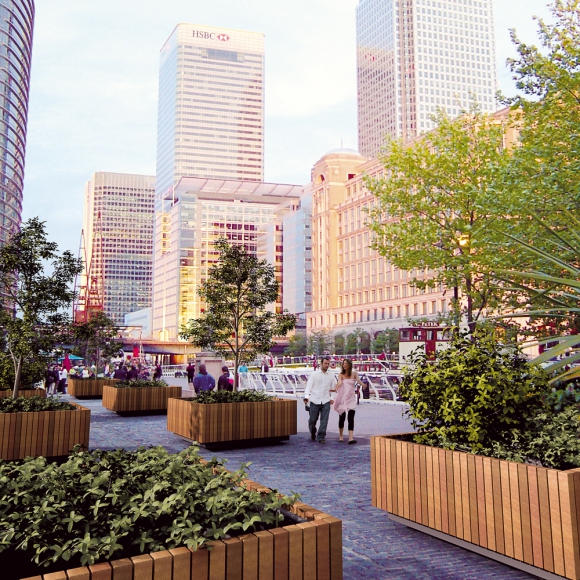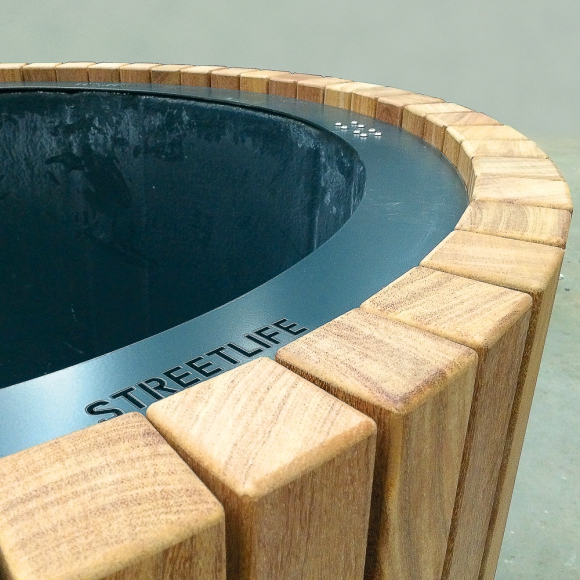 Possibilities and restraints
Available in diameters of ca. 150 or 220cm | 59 or 87" or in square sizes of 150 or 200cm | 59"or 79"
Standard height ca. 90cm | 35" above ground level, internal height ca. 83cm | 32"