The Tumbling Tubs are intriguing CorTen plant boxes, conical in shape with a round base. They can be positioned either upright or at a slight angle of 5 degrees. This creates a playful effect that shows off flowering plants in particular to their best advantage.

Tumbling Tubs are 160 cm,120 cm or 230 cm in diameter, available in a high (90 cm – 35") and a low (50 cm – 20") planter height. RAL coating is optionally available.

Products supplied within the North American market are fully manufactured in the USA.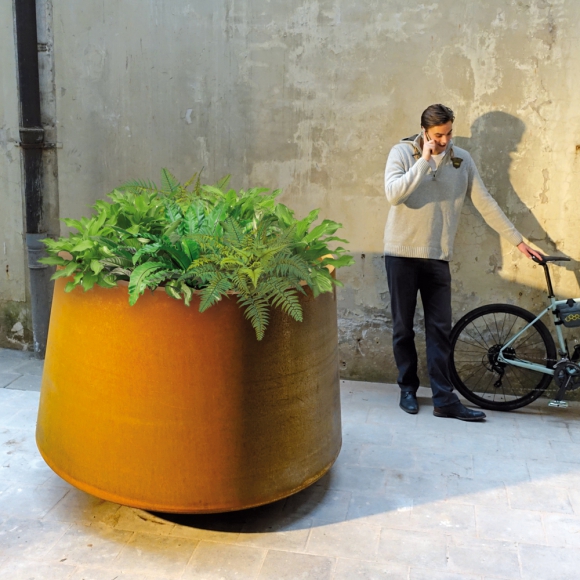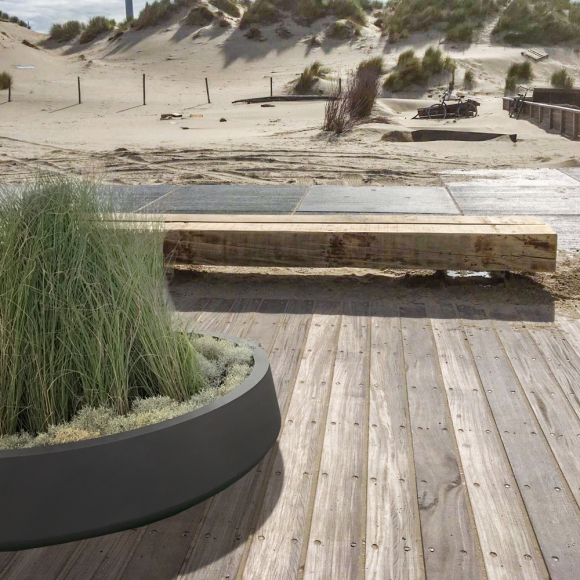 Possibilities and restraints
Standard diameters of ca.120 or 160 cm | 47 or 63", other diameters are not possible
Available in heights of ca.50 or 90 cm | 20" or 35"
The standard material is untreated weathering steel (-CT), optionally at a surcharge finished in a double layer powder coating (-PC)