Top Seats may be mounted on an existing base and can transform (concrete) retaining walls, stairs or old walls into benches. Drifter Top Seats are made from half-size Drifter beams of 15x30 cm – 6"x 12". Each seat is one or two beams deep and delivered pre-assembled. Drifter Top Seats can be equipped with an armrest and backrest.

Reclaimed hardwood mooring posts are used for Drifter Range beams, affording the furniture a well-used appearance. Streetlife offers an alternative to the hardwood versions: anthracite grey Lava Grey beams made from recycled household plastic with a rough surface structure.

Length hardwood (EU): 120, 200, 300, 400 and 500 cm
Length hardwood (North America): 47", 79" and 118"
Length Lava Grey: 120, 200, 300 cm – 47", 79" and 118"

Products supplied within the North American market are fully manufactured in the USA.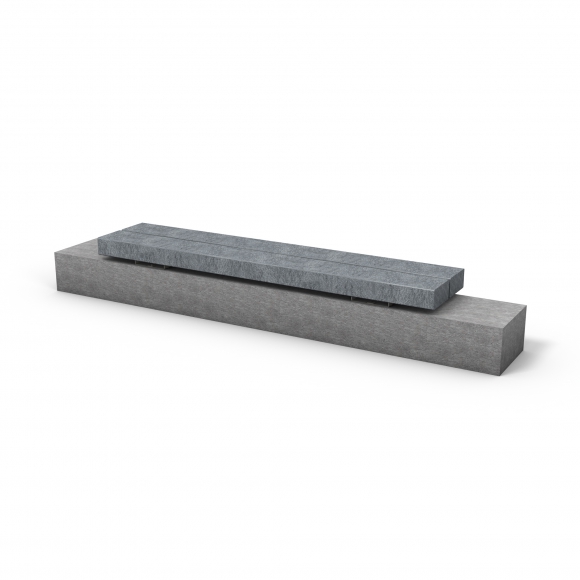 Possibilities and restraints
Available in standard lengths ca.200 or 300 cm | 79" or 118"
Standard seating depths are ca.30 cm (1 beam) or 62 cm (2 beams) | 12 or 24"
To be mounted on a separate substructure