Drifter Tree Isles are planter isles made from CorTen steel retaining walls with a Drifter seat integrated into the steel structure. The extra-large beams of the Drifter seats are sourced from local waterworks, which affords them a rugged, well-used appearance.
The seats are available in segments up to a length of 3 metres – 118" in single or double beam versions. They can be linked if desired and the double beam seats can be fitted with a Drifter Backrest.
These distinct Drifter Tree Isles stand alone on a concrete surface or flush with the ground. Large trees can be anchored underground by means of a specially developed substructure. The Drifter Tree Isles do not need a separate foundation and the standard depth below ground level is 15 cm.
Products supplied within the North American market are fully manufactured in the USA.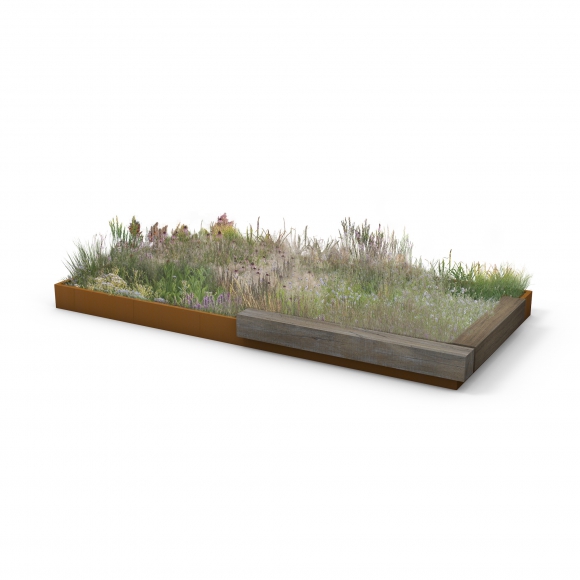 Possibilities and restraints
Length of segments: 120 cm, 200 cm or 300 cm | 47", 79" or 118"
Standard seating depths are ca. 30 cm - 12" (1 beam) or 62 cm - 24" (2 beams)
By default in galvanized steel (-TH), optionally steel parts in untreated weathering steel (-CT) or finished in a double layer powder coating (-PC)
On request the main dimensions of this product can be customized