The Magic Pillar is a cylindrical steel pillar with a 3D lasered graphic pattern. The unique design creates a warm, enchanting atmosphere and features the Twiggy pattern from the Streetlife Collection. The Magic Pillar is made from stainless steel or steel with a double-layer powder coating. The cylinder's diameter is 27 cm - 11" and the height is 4.5 or 5.7 metres - 177"or 224".
These eye-catchers come into their own during the evening when the pattern lights up from the inside. Space is provided at the bottom of the Magic Pillar to install a standard LED fixture, which can be connected by a local electrician.
For ground level installation, the base plate of the Magic Pillar is anchored to a concrete foundation.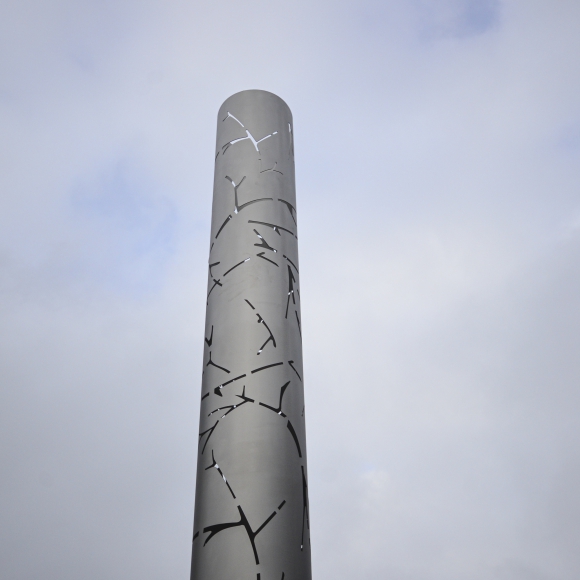 Possibilities and restraints
Available in heights of ca.450 or 570 cm
The standard material is stainless steel (-ST), optionally finished with a double layer powder coating (-PC)