The Solid Quattro Pillars consist of four Solid beams (7x7 cm – 3"x3") made from FSC hardwood with a steel structure. They can be optionally fitted with LED lighting with a connection in the base. The LED strips can be supplied and connected by a local electrician. The 3-metre high Solid Quattro Pillars are not removable.

The base plate can be mounted on a concrete foundation or the galvanised Streetlife ground anchor.

Products supplied within the North American market are fully manufactured in the USA.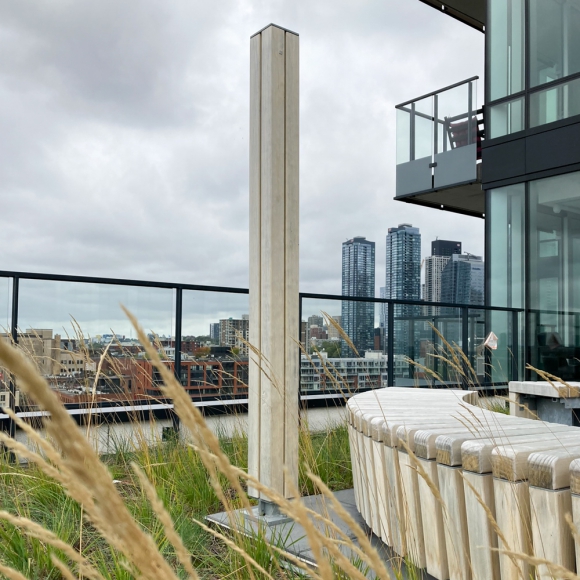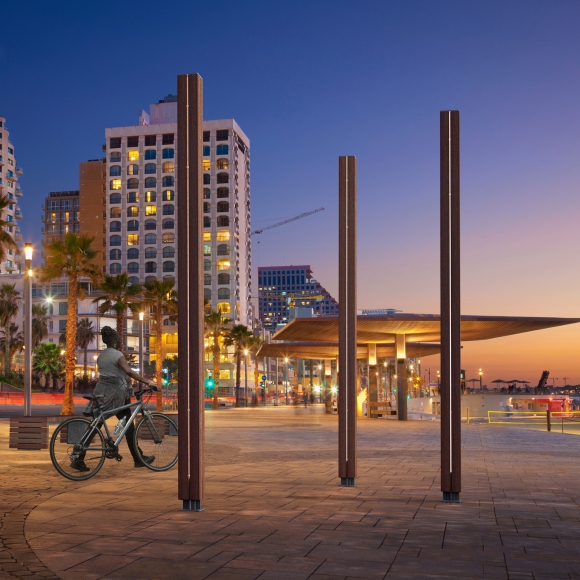 Possibilities and restraints
Standard height of ca.300 cm | 118"
On request available in custom lengths of up to ca.300 cm | 118"
Optionally provisions in the wooden beams for mounting LED strips are available