The new USB Power Charger is ideal for use on university or corporate campuses, in shopping areas or near bus and train stations. The stainless steel module is placed on the end of a 7x15cm - 2.8"x5.9" Rough&Ready (R&R) beam.

The classic Armrest is a sleek bracket that is easy to mount on the bench. The Armrest is available in several steel versions, each with its own appearance.

The stainless steel R&R Wide Armrest encloses the seat at both ends of a beam and has the same width as the transverse beams. As a result, the Wide Armrest appears to be an integral part of the bench.

Various types of horizontal backrests are available for R&R Curved, Crosswise and Linear Benches. The backrests comprise stainless steel brackets in combination with wooden or All Black beams. The length of a standard backrest varies per bench type.

The Royal Back is a high backrest with vertical beams that are flush with the seat. The length of the backrest is preferably the same as that of a seating segment but can also be extended to become a continuous backrest.

Products supplied within the North American market are fully manufactured in the USA.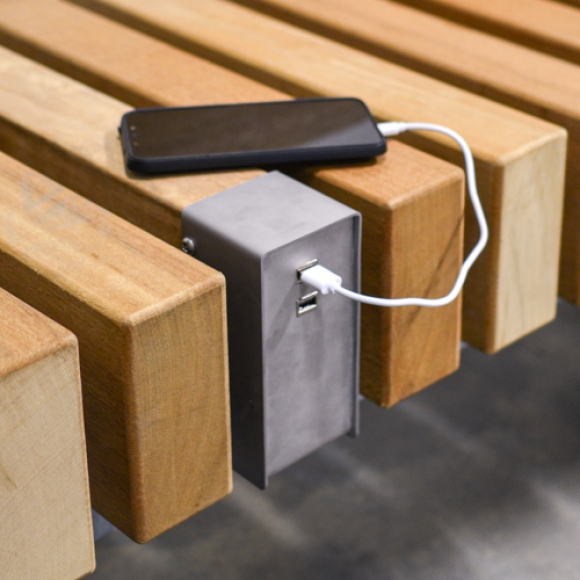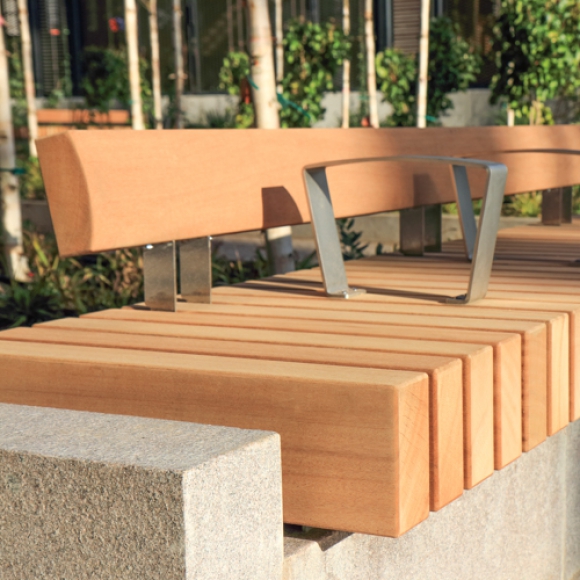 Possibilities and restraints
The USB Power Charger can be used across the entire R&R Range. The Charger has an IP67 protection rating (immersion-proof), a standby function and is IEC (CB) and EMC certified to guarantee safe use outdoors
The Classic Armrest is available in powder coating, Two Tone CorTen coating and glass-bead blasted stainless steel
The Wide Armrest can be used on R&R Curved and Crosswise models with seat depths of 40, 50 and 60cm - 16", 20" and 24"
The R&R Royal Back can be used on R&R Circular, Crosswise and Curved Benches